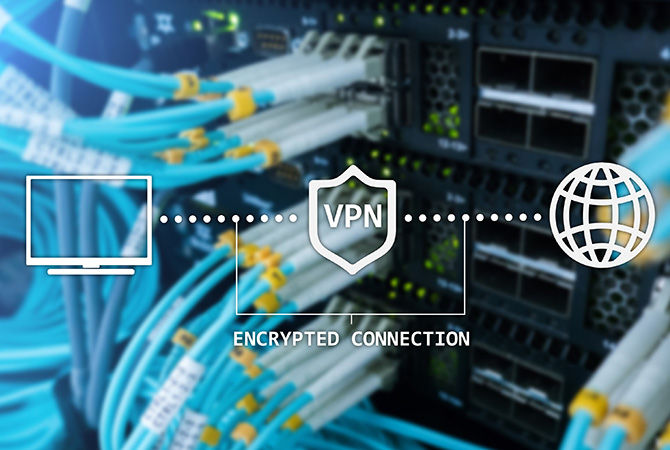 The Virtual Private Network (VPN) allows your remote workers to safely access your company information, share information and connect with other workers at different locations, and backup crucial database to remote sites.
Remote Access VPN
With the help web-based or software
VPN client
, your remote workers, no matter they are at home or at coffee shop or on the way to visit customers, can
safely connect to your company's intended private network and access their information
. The secure VPN firewall will encrypt and encapsulate all the data transmitted in the Internet, scrambles it and keeps it out of reach from notorious third parties like hackers and snoopers. In this way, a Remote Access VPN grants secured access for remote workers that safely connects them to their organization's network.
Related: Sonicwall, FortiGate, Zyxel, Vigor, Cisco, ... and more
Site-to-Site VPN
Site-to-site VPN build up
VPN tunnel
between the two or more gateways, in which all the data transmitted within the tunnels will be encrypted. Your workers at
different offices within this intranet-based VPN
are allowed to exchange information by different rights under management control. Similarly, your vendors, customers, and other third parties are also allowed to access the organization's intranet through the internet. It benefits your business with a flexible workforce, allows you to exchange information instantly and securely, all over the world.
Related: Sonicwall, FortiGate, Zyxel, Vigor, Cisco, ... and more
Contact us to get a quote?
Send a request to us on
sales@cinnetasia.com
or talk to us on on the webpage "chatbox".
Related products