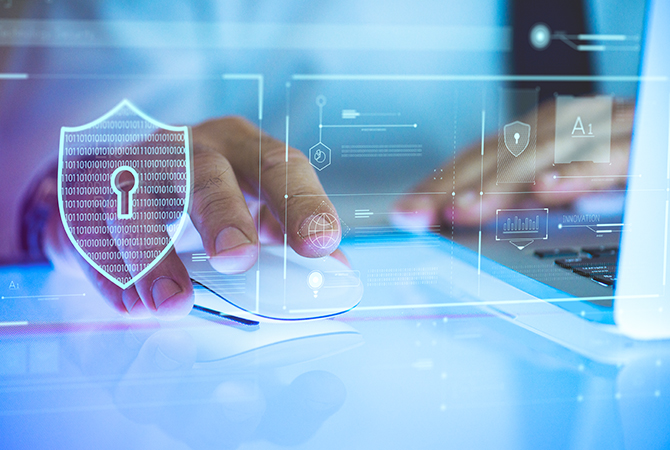 We offer total solution to construct your servers and data backup, secure your network and make it safer and more efficient. Through virtual machine solution, your mobile staff and home staff can access to his/her resources in an easy and secured way.
Server and Network
We will comprehensively analyze the network structure and servers for solving your problems and designing future plans in information technology. We are experienced in managing firewall for UTM security, L2/L3 switches for LAN segmentation, high availability for Internet for zero downtime, basic servers for active directory and file shares, and production server for operation.
Related: Sonicwall, Zyxel, Vigor, Cisco, Dell, Fortiweb, ... and more
Virtual Desktop Solution
Virtual desktop infrastructure (VDI) allows your
remote workers to safely connect to their company information
wherever they are! They can safely connect to their virtual desktop similarly to a on-premise working environment. VDI uses virtual host servers to provide and manage virtual desktops. VDI hosts desktop environments on a centralized server and allows the remote desktop users (desktop PC, laptop, tablet, mobile phone and so on) to access on request. The desktop computing takes place on the host server rather than at the endpoint device, so the remote device need not to be powerful for software processing and data storage.
Related: VMWare
Data Backup
Backup your data against accidental loss by the "3-2-1 rule" backup at local and remote sites.
3 copies or data: Backup at least three copies of your data over different periods of time ensures that you can recover from accidents.
2 different storage media: Always backup on different media than the original like local drive, network share/NAS, tape drive, etc.
1 backup offsite: Backup copies, or at least one version of them, in a different physical location than the primary one.
Related: Veeam, QNAP, Synology
WiFi6 Wireless Network
WiFi6 delivers a
faster, smoother and more devices solution
for your wireless environment. It has the following advantages:
1. Faster than Gigabit: Wi-Fi 6's single stream speed has been raised to 1.2 Gbps or above, faster than connecting via gigabit Ethernet. Potential speeds will be up to 40% higher with Wi-Fi 6 compared to Wi-Fi 5.
2. Faster in crowded areas: The new Wi-Fi 6, also known as 802.11ax, incorporates clever technology OFDMA to facilitate the mobile device connections in congestion places. Intel says that Wi-Fi 6 will improve each user's average speed by "at least four times" in congested areas with a lot of connected devices.
3. Higher security: Wi-Fi 6 adopt WPA3 for data encryption, generating a live password with every data transmission to make it more difficult to be hacked.
4. Increase battery life: WiFi6 adopt a new feature "target wake time" (TWT). It enables the mobile phones, laptop, and other Wi-Fi-enabled devices have longer battery life. It can tell the device exactly when to put its Wi-Fi radio to sleep and wake up to conserve power. It will also help with low-power "Internet of Things" (IoT) devices at Wi-Fi6 network.
Related: Engenius
Contact us to get a quote?
Send a request to us on
[email protected]
or talk to us on on the webpage "chatbox".
Related products